Thursday, December 13, 2018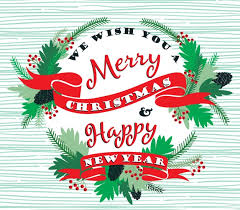 Early Release
Dec. 19th @ 12:30
---
FCCLA members going to ICE tomorrow (Dec. 14th) don't forget your hat, gloves and coat.
---
Theater performs The Christmas Carol for the community Dec. 13th at 7:00pm in the HS Cafeteria
---
Band Concert Dec. 17th at 7:00pm in the HS Cafeteria
---
Juniors & Seniors, we are now selling tickets for the prom. The cost is $90 for students and $125 for outside dates. These prices will go up in February and again in March. See Mrs. Vann in the office to purchase a ticket. Payments may be broken up into smaller amounts.
---
If you are going to Regional Conference in Waco, remember your deposit is due by this Friday.
---
LADYCAT BASKETBALL
Dec. 11th 5:00 JV/V @ Kerens
Dec. 14th JV/V @ Blooming Grove
---
WILDCAT BASKETBALL
Dec. 14th 5:00 JV/V @ Dallas A+
Dec. 15th JV Tournament @ Home
---
Students may sign up now for the TSI Test on Jan 15th.
$5 for 1 subject, $10 for 2 subjects, $15 for 3 subjects CASH ONLY
---
SAT On Campus - March 6
Juniors - Free!
Seniors - $47.50. A $16 payment by January 11 will hold your spot. The remainder is due by test day.
Study for the test at practicesat.org